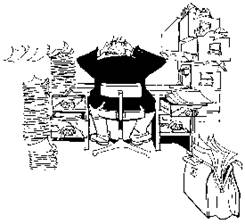 Business Coaching
Do you want an effective, efficient and successful business?
Are you working your current plan or is your plan working you?
Are you ready to develop a plan of action to make the necessary changes in your business and your life?
Is having more focus, success and time, with less stress, important to you?
Working with a coach allows you to discover and set your priorities in your business and personal life. Coaching helps to clarify, focus and move your business toward achieving your goals. Through the coaching process, you will deepen your learning, improve your performance and enhance your quality of life. Our interaction creates clarity and moves you into action.
What is small business coaching?
Small business coaching is professional and personal development to promote continuous growth and strength. It's about creating motivation and success in your business, and, as a natural extension, your whole life.  Your small business coach helps you move forward: clarifying your goals, creating a strategy for completing those goals, and building a support framework to keep you moving forward. You will be able to achieve more in less time, taking the steps that are right for you personally.
How can small business coaching help you in your business?
If you're just starting out, we can help you create a vision, develop a plan, and follow through to achieve concrete goals.  If your business is established, but you're feeling stuck, we'll take you to the next level. If you need to transform your business to meet new challenges, we can help you analyze the situation and take the actions that will enable you to thrive in the changing environment.  We can help you:
Work on your business instead of in it
Increase your clientele
Keep the big picture in view
Develop strategies to increase profitability
Nourish your network & massage your market
Have more success while living a balanced life
Help you get and stay focused when things are hectic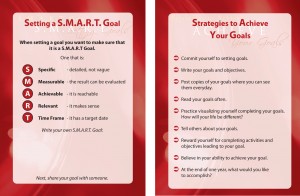 Clarity and Action designs workshops and presentations to meet your specific corporate training goals.
Examples include:
Analyzing Attitude and Behavior Problems
Levels of Employee Development
Getting a "Buy-In" From Your Employees
Communication Styles
On-The-Job Conflict
Handling Difficult People and Situations
Interacting With Families
Working With Other Businesses
Civility On-The-Job
Image and Presentations
Diversity and Multicultural Awareness
Creating a Positive Work Environment
Cross Cultural Communication
Dependable Strengths
 Outplacement & Job Seeking Skills Training